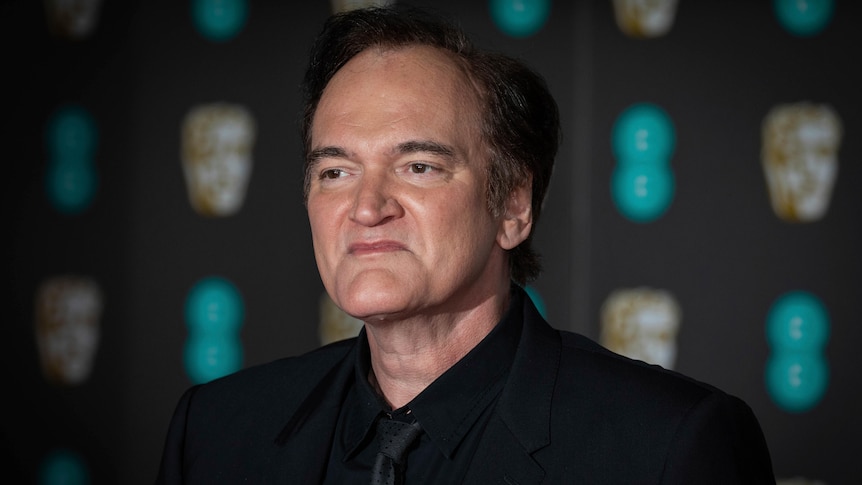 Five Quentin Tarantino movies to watch ahead of his final film
Filmmaker Quentin Tarantino is done.
Well, apparently. Artists have been known to retire and then make spectacular comebacks.
But the writer-director — who also often appears in his own films — is getting ready to release his 10th and final movie.
There's not much we know about his last hurrah, except that the working title is The Movie Critic.
So, to ready yourself for the last time you'll see his work at cinemas, here are five Tarantino films to watch or re-watch and where to see them.
Synopsis: Six criminals, hired to steal diamonds, don't know each other's true identity. While attempting the heist, the police ambush them, leading them to believe that one of them is an undercover officer.
Stars: Quentin Tarantino, Harvey Keitel, Michael Madsen, Tim Roth, Steve Buscemi, Chris Penn, Lawrence Tierney.
Verdict: A classic. The Hollywood reporter described Tarantino in their review as "one lethal storyteller" and described the story set-up as "masterful".
Available: Netflix, Stan.
Synopsis: In the realm of underworld, a series of incidents intertwines the lives of two Los Angeles mobsters, a gangster's wife, a boxer and two small-time criminals.
Stars: Quentin Tarantino, John Travolta, Samuel L Jackson, Uma Thurman, Bruce Willis, Tim Roth.
Verdict: Another classic. If you haven't seen it, you were either born in the 2000s or have been living under a rock. Watch it now.
Available: Netflix, Binge, Stan.
Synopsis: After awakening from a four-year coma, a former assassin wreaks vengeance on the team of assassins who betrayed her.
Stars: Uma Thurman, David Carradine, Daryl Hannah.
Verdict: Nowhere near as good as The Long Kiss Goodnight starring Geena Davis and Samuel L Jackson, but certainly worth a watch for the kick ass female protagonist.
Available: Foxtel.
Synopsis: When Django, a slave, is freed, he joins forces with a bounty hunter to rescue his wife, who has been enslaved by Calvin, a hard-hearted plantation owner.
Stars: Quentin Tarantino, Christoph Waltz, Jamie Foxx, Samuel L Jackson, Kerry Washington, Leonardo DiCaprio, Don Johnson and Aussie John Jarratt.
Verdict: This is a terrible movie, but it was successful at the box office and has an 87% rating on Rotten Tomatoes. I tend to agree with Anthony Lane from the New Yorker though, who said: "It is a tribute to the spaghetti Western, cooked al dente, then cooked a while more, and finally sauced to death."
Available: Netflix.
Synopsis: Rick, a washed-out actor, and Cliff, his stunt double, struggle to recapture fame and success in 1960s' Los Angeles. In their mission, they must tackle several twists and turns.
Stars: Leonardo DiCaprio, Brad Pitt, Margot Robbie, Austin Butler, Margaret Qualley, Dakota Fanning, Luke Perry.
Verdict: Meh. But better than that other movie about Hollywood starring Brad Pitt and Margot Robbie.
Available: For Rent or purchase on Amazon Prime Video.