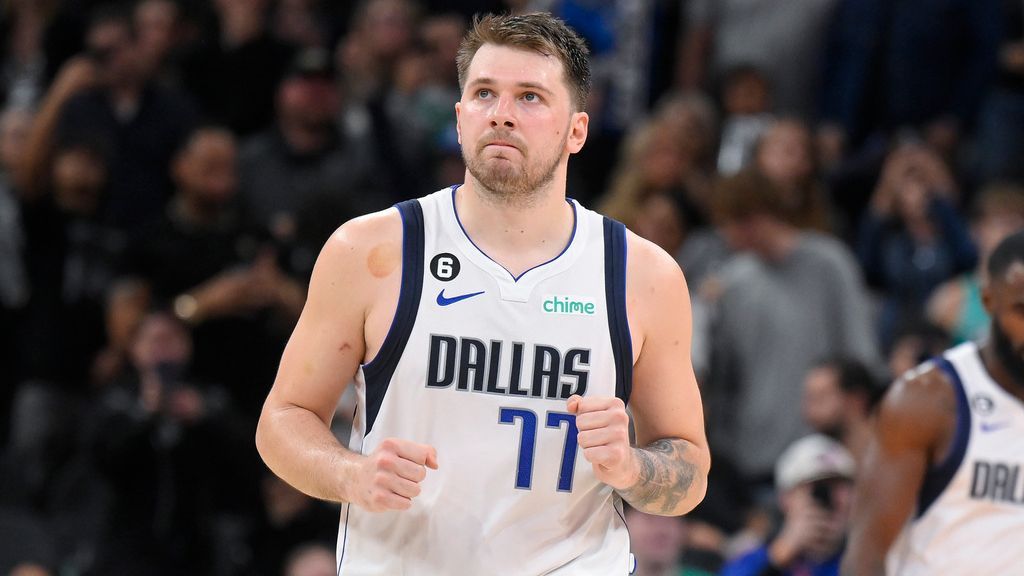 Sources – Mavs' Luka Doncic day-to-day with mild ankle sprain
Published
January 27, 2023
Luka Doncic leaves the game in the first quarter after rolling his left ankle. (0:38)
Dallas Mavericks superstar Luka Doncic is expected to be day-to-day after suffering what is described as a "mild sprain" of his left ankle, sources told ESPN.
Doncic, who was named an All-Star starter, suffered the injury in the opening minutes of Thursday's 99-95 win over the Phoenix Suns and did not return to the game.
An X-ray was negative, and Mavs coach Jason Kidd said Doncic was in "good spirits" after the game.
"He looked good, he looked fine," Kidd said. "But we'll see how he feels as we go forward."
The Mavericks next play Saturday at Utah. Doncic suffered the injury when he stepped on a Suns defender's foot while pivoting with the ball. Dallas called a timeout with 8:39 remaining in the first quarter to substitute for Doncic, who immediately limped to the locker room along with Mavs director of player health and performance Casey Smith.
Doncic entered the night as the NBA's leading scorer, but after the first scoreless performance of his career, Doncic slipped to second behind Philadelphia 76ers center Joel Embiid. Doncic's scoring average dropped from 33.8 to 33.0 points per game. Embiid is averaging 33.4 points per game.
The Mavs are 0-5 in games Doncic has not played this season, all of which were the second nights of back-to-backs. Spencer Dinwiddie stepped into Doncic's role as the Mavs' primary playmaker against the Suns and delivered a 36-point, nine-assist performance.
Information from The Associated Press was used in this report.