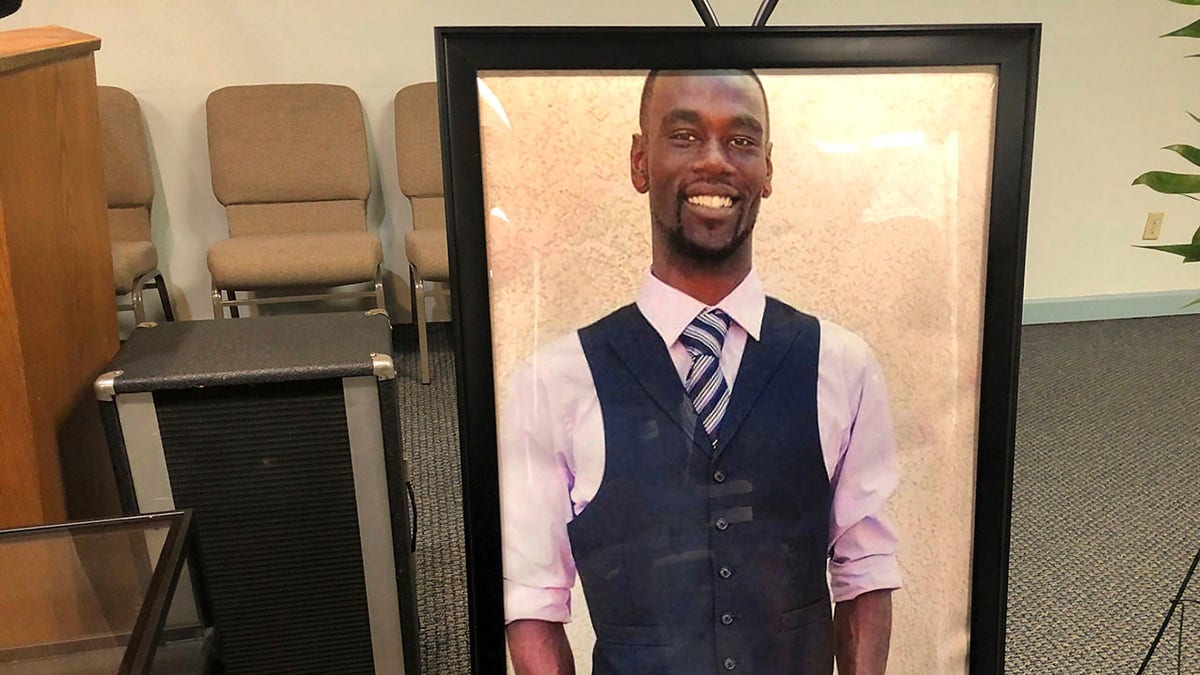 Tyre Nichols death: 2 Memphis Fire Department personnel also fired
Published
January 24, 2023
The family of deceased Tyre Nichols is awaiting police-worn body camera footage of a Jan. 7 traffic stop that they believe led to the 29-year-old's death on Jan. 10.
Two personnel from the Memphis Fire Department have been fired, and an internal investigation has been launched after their involvement in the initial care of Tyre Nichols, who died Jan. 10 following a traffic stop, Fox News has learned. 
The probe comes as five officers were let go from the Memphis Police Department as a result of the encounter, when they were found to be violating "multiple department policies, including excessive use of force, duty to intervene, and duty to render aid," according to Chief C. J. Davis. 
"Last week, two MFD personnel involved in the initial patient care of Tyre Nichols were relieved of duty while an internal investigation is being conducted," the Tennessee city's fire department told Fox News on Tuesday. 
"This is an ongoing investigation, and we cannot comment further at this time," it added. 
TYRE NICHOLS: MEMPHIS POLICE BODY CAM VIDEO OF TRAFFIC STOP IS 'APPALLING,' ATTORNEY SAYS 
The Memphis Fire Department says it has launched an internal investigation into the conduct of the two workers. (Google Maps)
Civil rights attorney Ben Crump on Monday described body camera footage showing the Jan. 7 traffic stop as "appalling" and "heinous" after reviewing the video with Nichols' family. 
"It is appalling. It is deplorable. It is heinous. It is violent," Crump said of the footage, likening it to video of Rodney King, a Black man who was beaten by police in the 1990s. 
MPD initially pulled over Nichols, 29, on Jan. 7 around 8:30 p.m. for "reckless driving" near Raines Road and Ross Road in Memphis, according to a press release. 
MEMPHIS POLICE DEPARTMENT FIRES 5 OFFICERS INVOLVED IN TYRE NICHOLS' ARREST BEFORE HIS DEATH 3 DAYS LATER 
A portrait of Tyre Nichols is displayed at a memorial service for him on Tuesday, Jan. 17, 2023 in Memphis, Tennessee. Nichols was killed during a traffic stop with Memphis Police on Jan. 7. (AP Photo/Adrian Sainz)
A "confrontation occurred" during the stop, at which point Nichols ran away from police on foot. Officers pursued the 29-year-old and attempted to apprehend him, police said. 
"While attempting to take the suspect into custody, another confrontation occurred; however, the suspect was ultimately apprehended," MPD said. "Afterward the suspect complained of having shortness of breath, at which point an ambulance was called to the scene." 
CLICK HERE TO GET THE FOX NEWS APP 
Civil rights attorney Ben Crump likened police-worn body camera footage of Tyre Nichols to that of Rodney King in the 1990s.
Authorities transported Nichols to St. Francis Hospital in critical condition, and the 28-year-old died three days later on Jan. 10, according to the Tennessee Bureau of Investigation, which is among the agencies investigating the incident. 
The five officers who were fired as a result of violating MPD policies include Tadarrius Bean, Demetrius Haley, Emmitt Martin III, Desmond Mills Jr. and Justin Smith. All five officers were hired between 2017 and 2020. 
Fox News' Claudia Kelly-Bazan contributed to this report. 
Greg Norman is a reporter at Fox News Digital.
Get all the stories you need-to-know from the most powerful name in news delivered first thing every morning to your inbox
Subscribed
You've successfully subscribed to this newsletter!