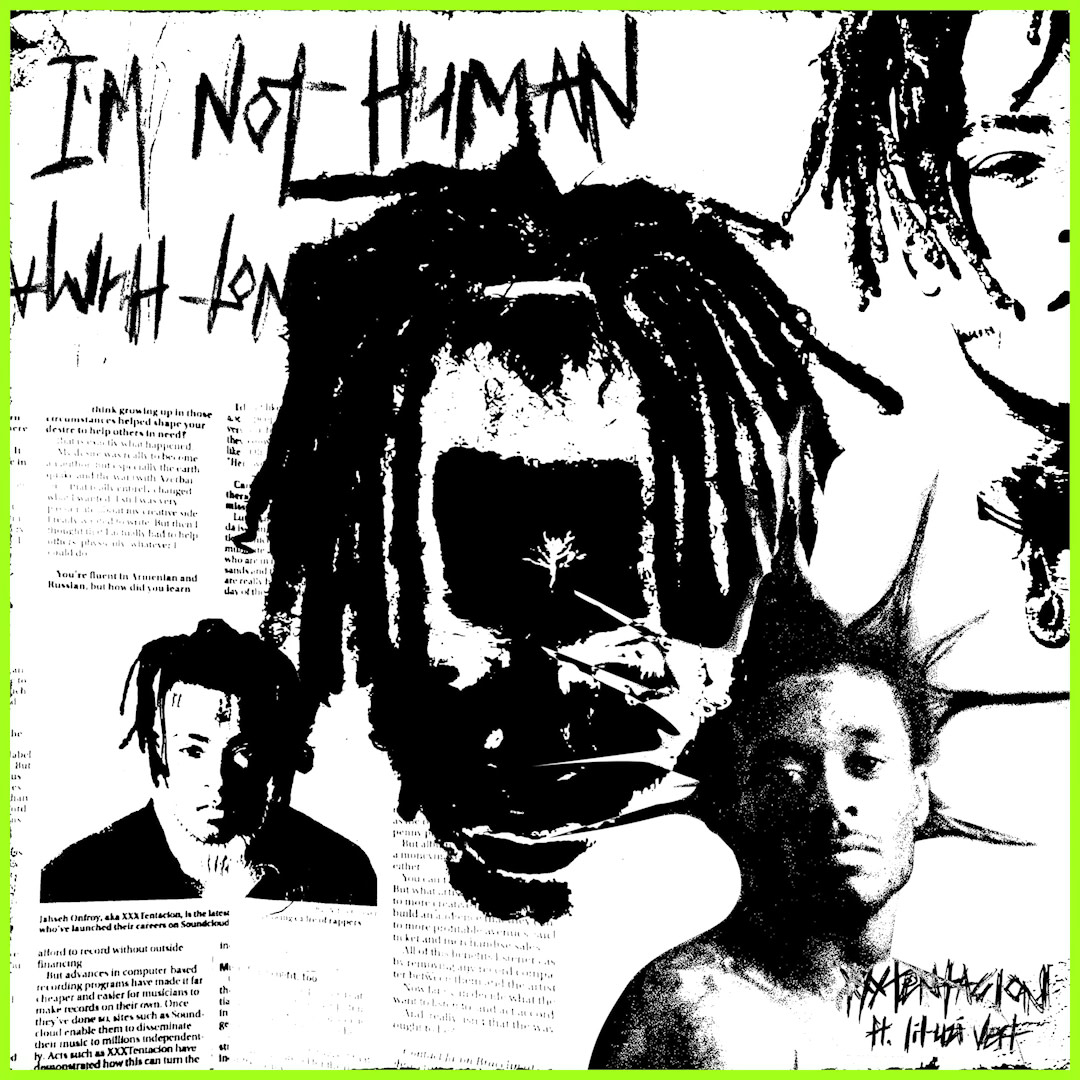 XXXTentacion and Lil Uzi Vert Collab "I'm Not Human" Released on Late Artist's Birthday
Published
January 23, 2023
"Fix your hearts or die." @BackwoodsAltar
Share This Story
A new track from XXXTentacion has dropped, and it sees the late rapper team up with Lil Uzi Vert. The track was released on what happens to be XXXTentacion's birthday.
Entitled "I'm Not Human," the song goes for a more ballad-like approach than is expected from either artist. The collaboration was announced just ahead of its release on XXX's official Instagram. "A gift from Jah," the account teased. "Thank you #liluzi." It's not clear if Uzi recorded their contribution to "I'm Not Human" before XXX was killed in 2018, but this is the first time they've ever appeared on a track together.
During an Instagram Live stream back in 2021, Uzi suggested that they were hesitant to jump on a posthumous collaboration with X. 
"He called me one time when he was incarcerated a long time ago and I was going onstage—I was on tour with the Weeknd—he called me and he actually rapped a song for me that he never laid, and it was really good," Uzi explained. "I would love to do a song with him but I'm really weird on stuff like that. Don't get me wrong, it took me really long to do that before with another artist. … I understand that they're not here living, and what if that's not the vision that they really want?Especially if they really fucked with me, like, what if that's all wrong? I'll be pissed off if they did it all wrong because I'm not here, but you know, if it works out, it works out."
Listen to "I'm Not Human" above and the other new XXX track "Very Rare Forever Freestyle" below.
Related Stories
STORY CONTINUES BELOW
Join the conversation on Complex today!