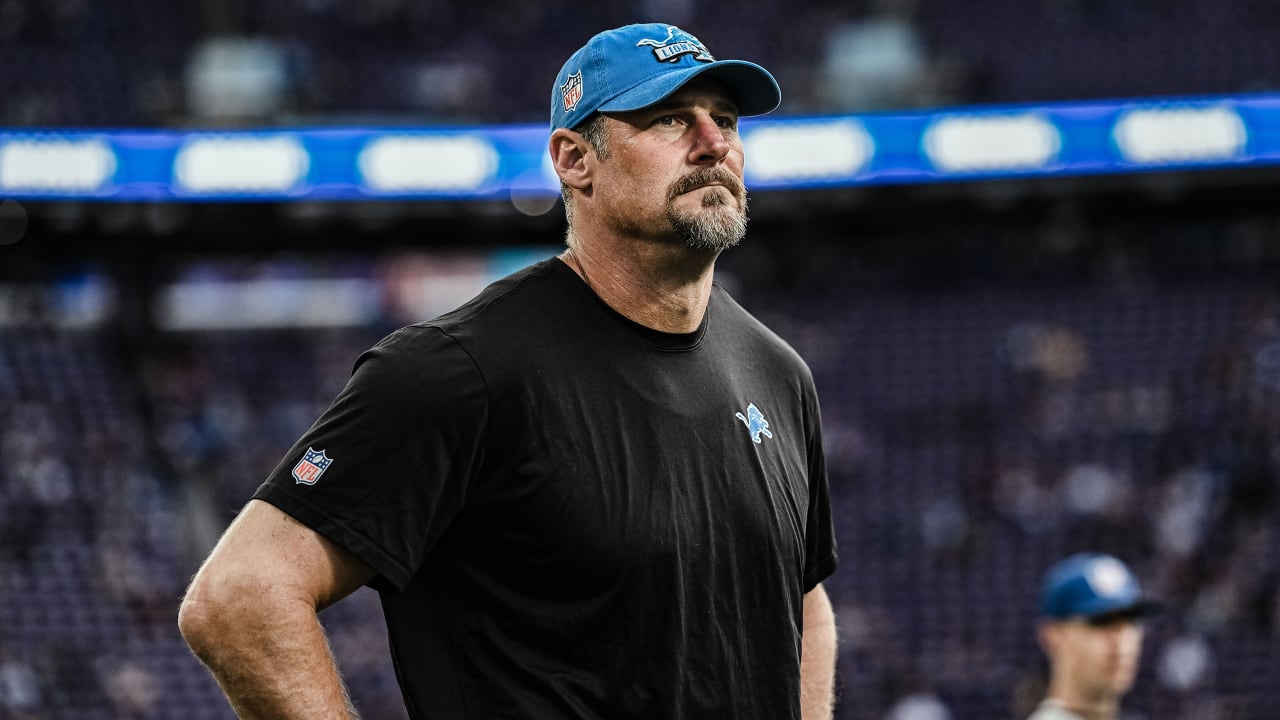 O'HARA'S MONDAY COUNTDOWN: Lions lose late lead, drop division game to Vikings
Published
September 26, 2022
Columnist
Someday the Detroit Lions may look back on a game or a series of plays as the time in their development where they became a team that grabs opportunities that are presented to them and became winners.
Sunday's game against the Minnesota Vikings was not one of those days.
The Lions did everything they should have needed to do to win the game but topped that by doing even more to lose it.
The Vikings scored two touchdowns in the final 7:50, with the game-winner coming on K.J. Osborn's 28-yard catch with 45 seconds left.
This week's Monday Countdown looks at some controversial strategies, what the Lions did well but did not get rewarded for, takeaways on offense, defense and special teams, what's trending with the Lions and the bottom line.
We start with quarterback Jared Goff's take on what the loss means to the Lions.
1. Reality Check: Winning and losing, above all else, defines a team and its players individually.
The Lions should have won that game. They had a 14-0 lead in the first half that became a 14-14 tie. And they had a 24-14 lead that in the fourth quarter that became a 28-24 loss.
In his postgame interview, Goff talked about the narrow margin the separates winning from losing. The Lions' two losses were close – 38-35 to the Eagles in the opener, and Sunday's 28-24 loss in Minnesota.
"We had two chances today to put them away, and we didn't," Goff said. "You need to take advantage of it, and we didn't.
"The idea that we're getting close – yeah, we're getting better and close to winning. Our offense played well. Our defense played well. We just have to finish.
"We have to make two or three plays to finish the games. We have the guys who can do it. We have the coaches who can do it.
"We just need to do it."
2. Strategy, fourth and go: Head coach Dan Campbell was bold in his strategic decisions to — well, almost the end.
The Lions faced fourth and five on Minnesota's 32 on their second possession.
Campbell bypassed a field goal or punt and went for it. Goff connected with wide receiver Amon-Ra St. Brown on a 30-yard completion. Jamaal Williams ran it in for a touchdown on the next play.
It was a great start to the game.
That was a tone-setter for the game. The Lions went for it on fourth down and converted first downs four times.
3. Strategy, fourth and no go: The Lions had fourth and four at Minnesota's 36 with 1:14 left. A first down would have iced the game. Instead, Austin Seibert was sent out to attempt a 54-yard field goal. He already missed once from 48 yards.
The 54-yarder wobbled wide right.
Even if the kick was good it would not have closed out the game. It gave the Lions a six-point lead. Osborn's TD catch would have given the Vikings a 28-27 win.
4. Takeaways, offense:
5. Defense:
6. Takeaways, special teams:
7. Trending:
8. Bottom line: Winning on the road is precious in the NFL. When it's against a division rival, it's doubly precious. What the Lions had in their hands Sunday was priceless.