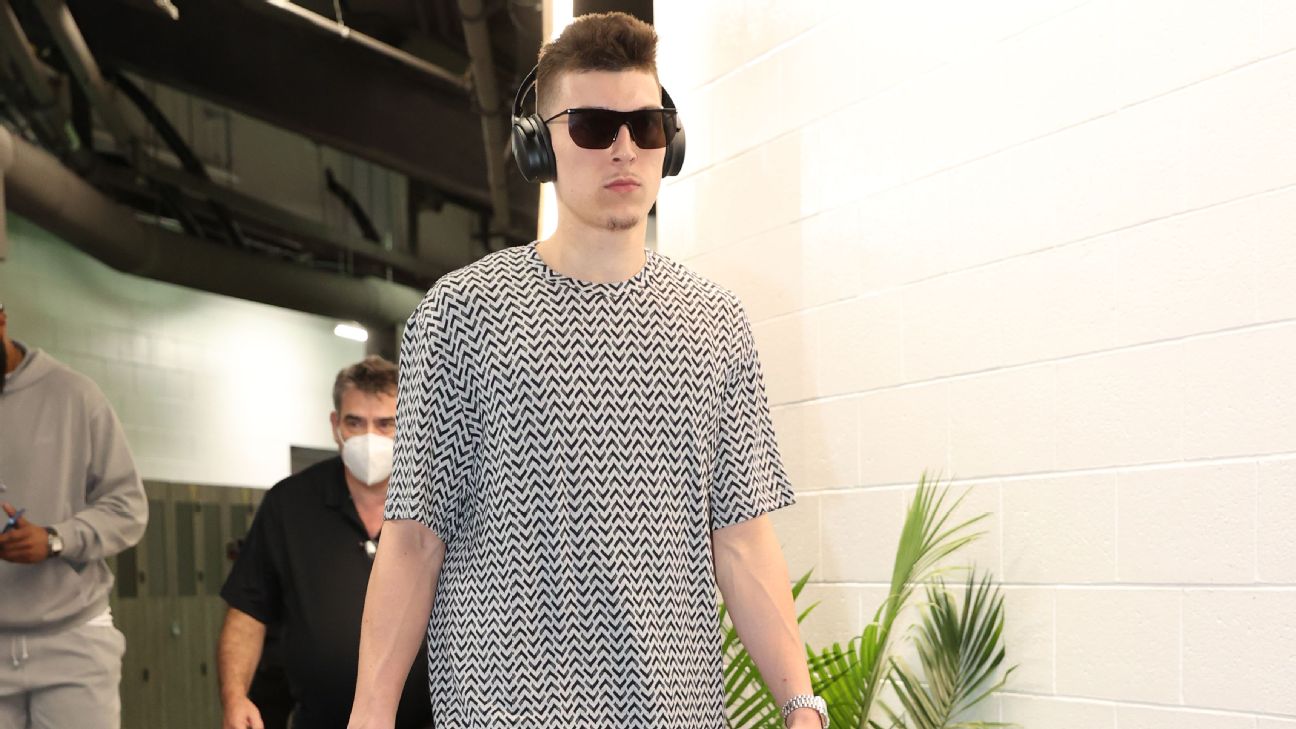 Miami Heat's Tyler Herro (groin strain) out for Game 6; Marcus Smart, Robert Williams available for Boston Celtics
BOSTON — Heat guard Tyler Herro will not play in Game 6 of the Eastern Conference finals Friday night because of a strained left groin as Miami tries to stave off elimination against the Boston Celtics.
On the Celtics' side, big man Robert Williams III (left knee soreness) and guard Marcus Smart (right ankle sprain) are available to play as Boston looks to close out the series and set up an NBA Finals matchup against the Golden State Warriors.
Heat coach Erik Spoelstra said after the team's shootaround Friday that Herro was doing "everything he possibly can" to persuade Miami's coaches and training staff to give him the chance to play, but the decision was made to continue to hold him out.
"These are not easy conversations or decisions," Spoelstra said. "He's definitely made progress, but he's not quite ready, you know, to step into this kind of intensity of a game."
Herro originally injured his groin last Saturday in the Game 3 win by Miami and then missed Games 4 and 5, both Heat losses. Spoelstra did not want to go into details about how severe the injury is.
"I think it's irrelevant to get into all the details," Spoelstra said. "He's not able to play tonight. As badly as he wants to get out there, this is the most responsible decision for us."
Herro is averaging 12.3 points over three games in the series.