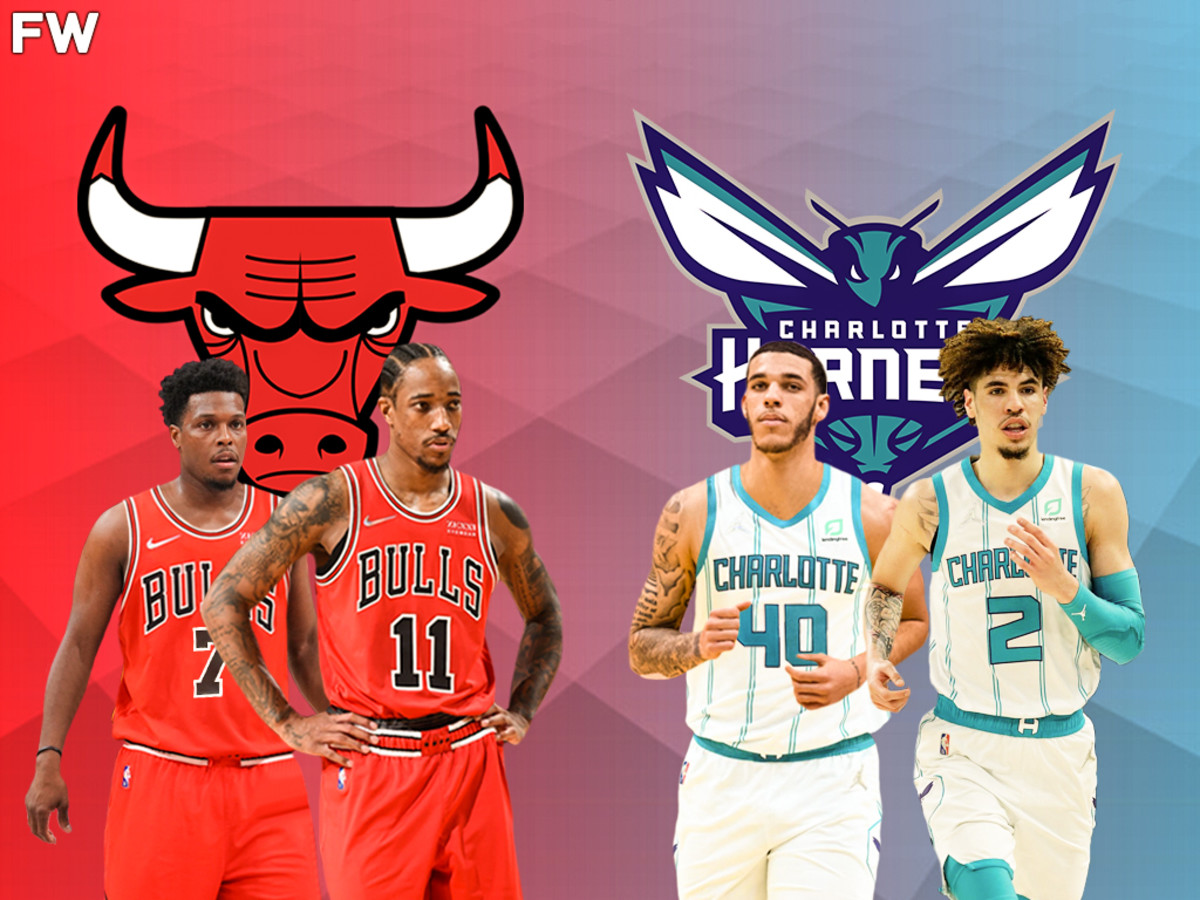 NBA Fan Suggests A Trade Where Kyle Lowry And DeRozan Will Reunite In Chicago, And LaMelo Ball And Lonzo In Charlotte
The 2022 NBA offseason seems to be one of the most entertaining we'll see in recent years. Even though there aren't many free agents that could sign big contracts to change their new franchises, we could see a lot of movement between teams. 
Some franchises are ready to compete for something more than a 7th or 8th seed and want to take their aspirations to the next level. We have seen some hypothetical moves that could serve many teams, while others received criticism from fans. 
Well, Instagram pages Mock Drafts and Ball Brothers World shared an interesting idea that would reunite the Ball brothers and also two of the best friends in the NBA. This move would include the Miami Heat, completing this scenario:
Charlotte receives: Lonzo Ball and Patrick Williams 
Miami receives: Zach LaVine and Kelly Oubre Jr. 
Chicago receives: Kyle Lowry, Victor Oladipo, PJ Washington and 2 first-round picks
LaVar says Lonzo and LaMelo 'are going to play together soon', per Michael Mulford.
"I don't care if they team up on Charlotte or Chicago, but if the Hornets were smart, they'll trade for Lonzo.
This trade reunites Kyle Lowry & DeMar Derozan together in Chicago, while pairing the Ball Brothers together in Charlotte.
Who wins this trade?
Contrary to other trades, fans weren't mad at this. 
This is a legit trade
If the Bulls did this trade and keeping Patrick Williams then this is just a highway robbery for Chicago
Lavar been saying this 👀
This is the first bulls mock trade that I wasn't completely pissed at
I like this deal ngl
That heat team would be insane we would throw Duncan in there too if they wanted him. Gabe Vincent starting Tyler still coming in giving 20. And max on the bench. Zach would give us everything we need as we lack offense majorly
Lowry and Derozan reunion 😳
I love this trade
Hornets do need to go out and trade for Lonzo this summer
Horrible trade for the Bulls. No where near enough back for Lavine, Ball, and Williams.
I like this trade win win 🔥
LaVine is exactly what Miami needs and who wouldn't love to see DeMar and Lowry on the same team again
that trade is actually good as f**k
This trade actually works quite well. Lowry's getting older and has an expensive contract, not sure if CHI agrees. But getting anything back for LaVine in a sign and trade is a W. Hornets give up next to nothing and heat get the second star they need. Not sure how far the bulls go with Lowry and derozan in the east again lmao
This is a very interesting move that every team involved could entertain. The Ball brothers would be great to watch together and having the Lowry-DeRozan duo in Chicago would be awesome. Yet, losing Zach LaVine could be hurtful for the Bulls, as DeRozan and Lowry aren't getting any younger. 
As for the Heat, they would get a big duo in Zach and Oubre. They could be the need the Floridians need to win the championship and become perennial candidates in the East. This is a very good trade, but it remains to be seen if it's appealing to any of these teams.