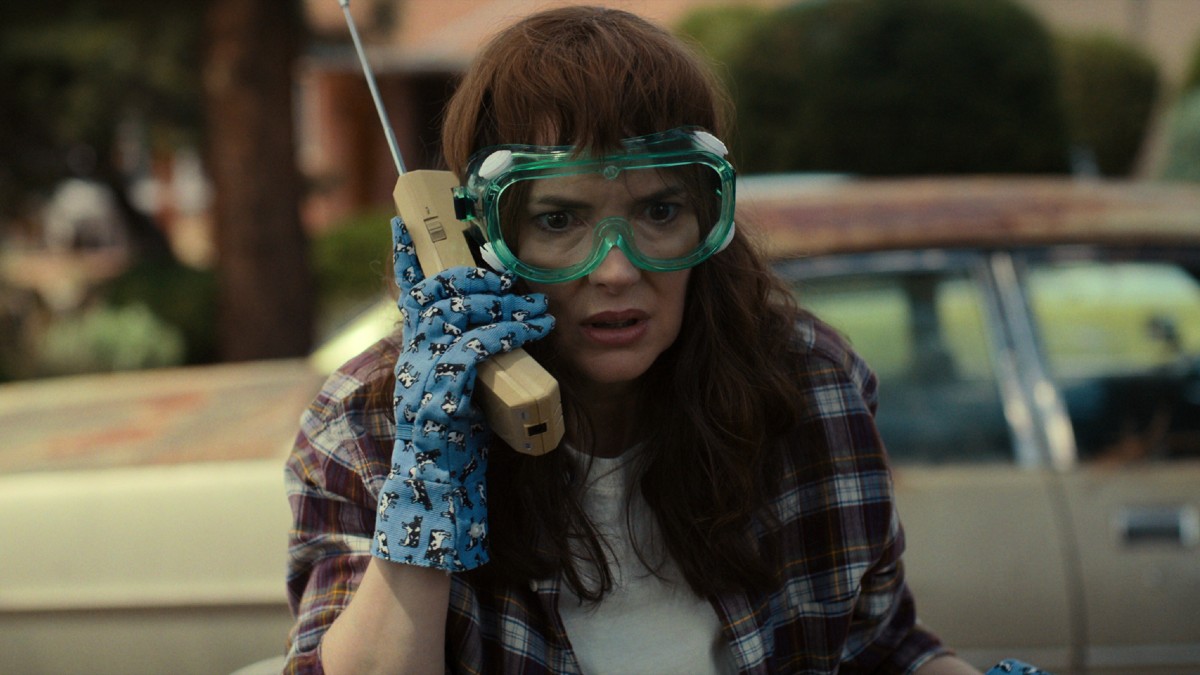 Stranger Things Season 4 Soundtrack: Complete Details and Playlist
A fresh crop of synthy '80s tunes highlight the soundtrack of Stranger Things season 4. Listen to all the atmospheric tracks here.
Perhaps you'd heard but a fresh season of a little show called Stranger Things just arrived on Netflix's servers. There are always plenty of reasons to get excited about new episodes of Stranger Things, and the seven new episodes presented in season 4 volume 1 are no different.
Operating under an "if it ain't broke, don't fix it" mantra, Stranger Things season 4 is absolutely packed with '80s-set science fiction, horror, and adventure. Once again, our heroic kids from Hawkins (with a few of them now relocated to Lenora Hills, California) must confront a mystery from the Upside Down. In this case, who is this demonic wizard Vecna and why is he so hopelessly addicted to breaking human bodies?
In addition to all of the usual fun plotting though, a new season of Stranger Things means a new batch of old music. Though creators The Duffer Brothers were born in 1984 and probably don't remember a hell of a lot of the 1980s, they seem to have a preternatural understanding of what makes the decade so appealing. That comes through in the many time-specific Easter eggs littered throughout the season but more importantly it comes through the music.
Music is a big deal in Stranger Things season 4. The California crew visits a local roller rink where they hear a bunch of exciting '80s hits. Not only that but a couple songs in particular serve important roles in the actual plot. With that in mind, we'd thought it would be helpful to have a spot to bring together all of the music heard on Stranger Things season 4. Below you can find a Spotify list that we curated, which will be updated with any songs we missed (and feel free to let us know!)
Ad
Ad – content continues below
And here is where we heard all the songs…
Additionally, a revamped version of Journey's "Separate Ways" accompanied the season 4 trailer and was released as a single prior to the soundtrack's arrival.
In keeping with the precedent set by previous seasons, Legacy Recordings has made the soundtrack available for purchase on the day of season 4's release. The digital version of the soundtrack is out now while CD and cassette editions will be released on Sept. 9. A limited edition vinyl will arrive later in 2022. The soundtrack is produced by Matt Duffer, Ross Duffer, and Timothy J. Smith.
Stranger Things season 4 volume 1 is available to stream on Netflix now. Volume 2 of the season, consisting of two super-sized episodes, will arrive on July 1.
Ad
Comment:
Written by
Alec Bojalad | @alecbojalad
TV Editor at Den of Geek and Television Critics Association member. Based in Cleveland, Ohio. Very upset about various sporting events.