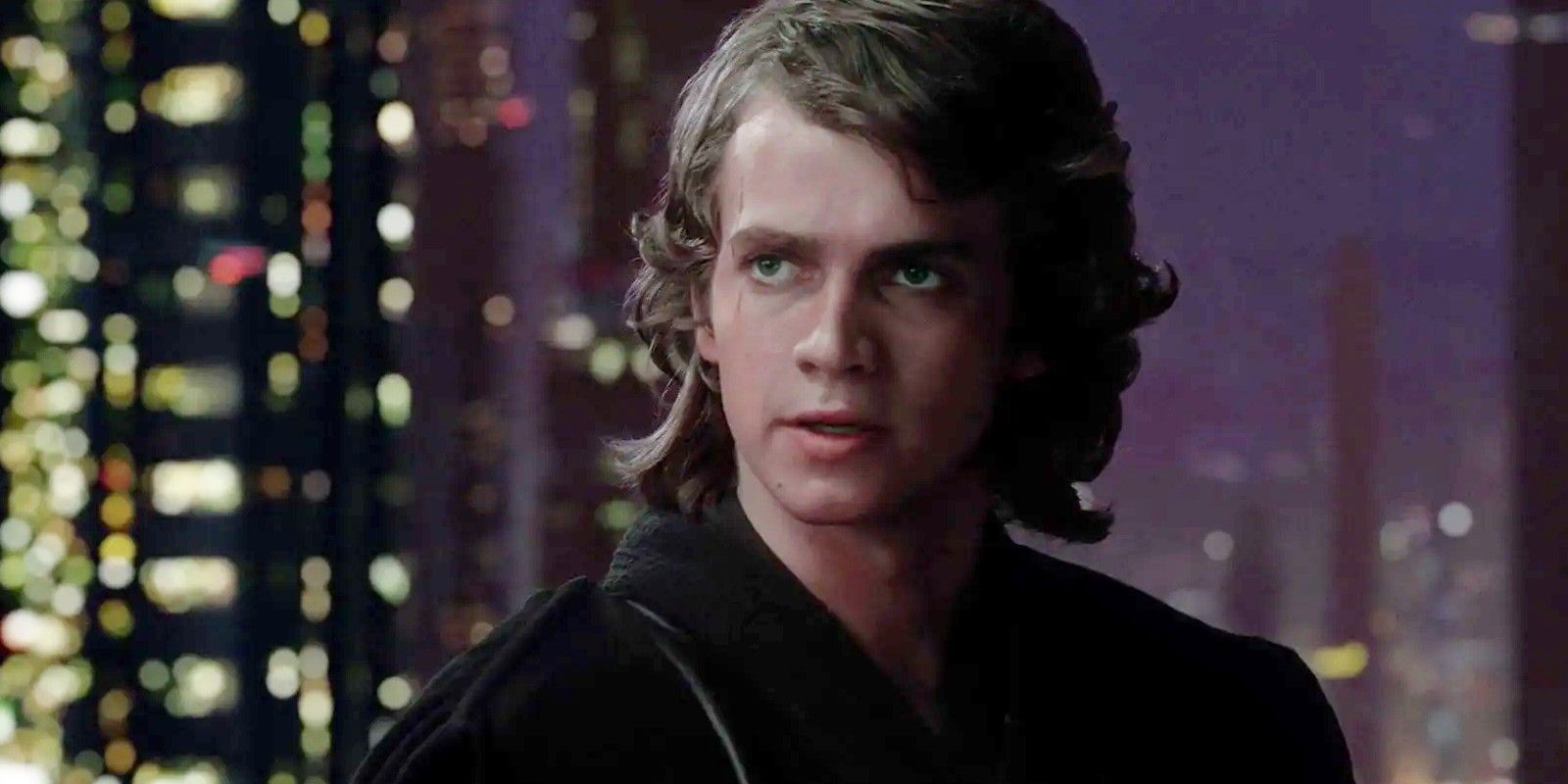 Hayden Christensen Didn't Talk To George Lucas Before Joining Obi-Wan Kenobi
Hayden Christensen reveals that he didn't speak to original Star Wars creator George Lucas before joining the cast of Disney+'s Obi-Wan Kenobi.
Hayden Christensen recently revealed that he had not talked to Star Wars creator George Lucas before joining Obi-Wan Kenobi. The actor returns to the role of Anakin Skywalker/Darth Vader, a role he last played in 2005's Star Wars: Episode III – Revenge of the Sith, in the new Disney+ series. The upcoming show is set 10 years after the fall of the Republic and the Jedi Order. It follows the titular Obi-Wan Kenobi (Ewan McGregor) as he lives in exile on the desert planet Tatooine and watches over a young Luke Skywalker from afar.
Announced in December 2020, Christensen's return to the role has been highly-anticipated by audiences around the world. The reaction is a far cry from the mixed reception his performances received in both Star Wars: Episode II – Attack of the Clones and Star Wars: Episode III – Revenge of the Sith. At the time of the prequels' release, audiences and critics decried both Lucas' apparently clunky dialogue (which Christensen has since defended) and Christensen's perceived poor delivery of the awkward lines. Although the actor has shared his distress at how his and McGregor's Star Wars films were received by the public, Christensen has since been on the better side of Star Wars fandom, as time has helped create a new appreciation for the prequels.
Related: Why Star Wars Fans Are Excited About Hayden Christensen's Vader Return
In a recent interview with Total Film, Christensen revealed that he had not discussed reprising his Darth Vader role for the upcoming Obi-Wan Kenobi series at all with Lucas. When asked if the actor had any conversations with the former Lucasfilm head prior to joining the new Star Wars series, Christensen explained that he hadn't, and attributed Obi-Wan Kenobi director Debroah Chow as the reason why. Read what the actor had to say below.
"I have not, no … I really felt like this was Deborah Chow's story, and I really just wanted to follow her lead on this one. I think what she's done here is just incredibly exciting."
Although it may seem like Christensen's choice to not discuss his character's return with Lucas was a slight, this is not necessarily the case, given he is a great admirer of Lucas' work. As the actor explained, Christensen simply chose to maintain a singular vision with the story and looked to Chow as a creative guide for his Obi-Wan Kenobi role. Chow has served as the co-showrunner and director of every episode of the series. As such, she is the arbiter of the overarching narrative of the upcoming show, and has helped evolve Anakin/Darth Vader from where audiences last saw him in 2005.
Christensen has played Anakin Skywalker twice before, but only depicted the Sith Lord briefly at the end of Revenge of the Sith, following the brutal death of Mace Windu (Samuel L. Jackson). Furthermore, Christensen was only able to don the iconic black suit that Darth Vader is so closely associated with in two brief scenes to close out the Star Wars prequel saga. Obi-Wan Kenobi will feature a version of Darth Vader that audiences have yet to see, a villain 10 years removed from the death of his wife, the assumed death of his child, and the perceived betrayal of the Jedi Order and former master Obi-Wan Kenobi. Ultimately, it is exciting to hear that Christensen and Chow have worked together to create a new and more nuanced look at this iconic character in Obi-Wan Kenobi, which hits Disney+ May 27.
Next: Kenobi's Vader Rematch Is Already Canon (It Was Teased In Return of the Jedi)
Source: Total Film
Grew up absorbing every book, movie, TV show I could get my eyes on. Every time my parents took me to the doctor, I would forgo the obligatory post-shot ice cream cone for a two hour vacation in the theater. I have a passion for storytelling and a stomach for pizza. Who am I: Vertigo, Panic Room, Jurassic Park, Lawrence of Arabia.