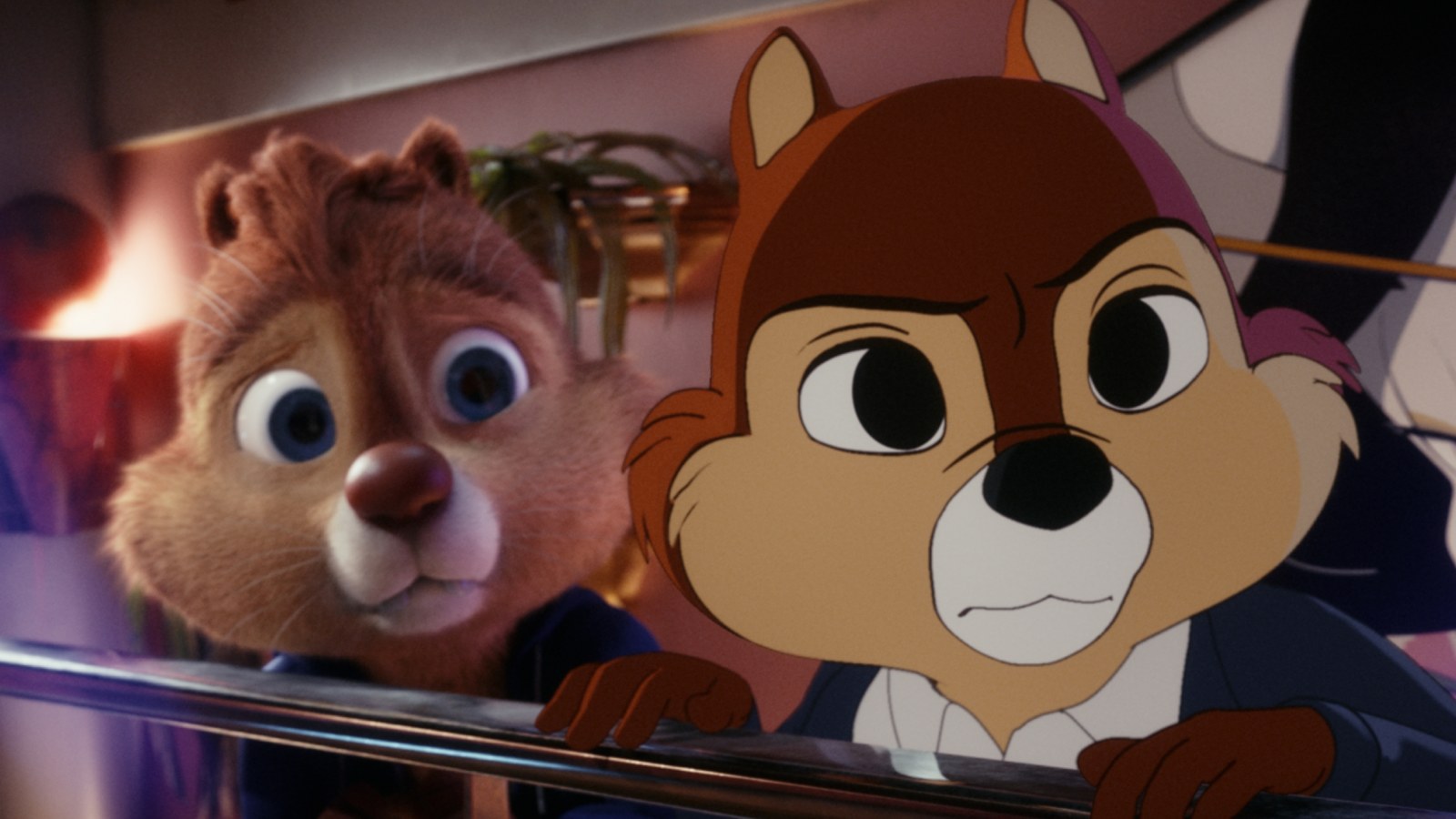 'Chip 'n Dale: Rescue Rangers' Cast: The Famous Voices Behind Disney+ Film
Chip 'n Dale: Rescue Rangers marks the return of Disney's eponymous chipmunk brothers with a new tale and a new look.
The film follows Chip and Dale 30 years after their Rescue Rangers TV show ended production, and the chipmunks are estranged from one another with Chip working as an insurance salesman and Dale going on convention circuits after getting a CGI makeover.
Chip and Dale are brought back together, though, following the mysterious disappearance of several animated characters, including one of the members of their show's original crew.
As might be expected, the film has a stellar A-list cast who lend their voices to their animated characters. Here is everything you need to know about them
Chip 'n Dale: Rescue Rangers sees the animated and real world collide as it features characters that are animated and a live-action cast.
In the film, cartoons live side-by-side with humans and so there are many actors who play characters that are not animated, such as Kiki Layne who portrays police officer Ellie and Chris Parnell (of Archer and Rick and Morty fame) as Dale's agent Dave Bollinari.
Even with the mixture of animation and live-action the film has an impressive voice cast, led by John Mulaney and Andy Samberg as Chip and Dale, respectively.
Mulaney and Samberg's Chip and Dale go up against a trio of villains played by Will Arnett, Seth Rogen and Da'Vone McDonald named Sweet Pete (Arnett), Bob the Warrior Viking (Rogen) and Jimmy the Polar Bear (McDonald).
Rogen actually voices several characters in the film as he also reprises several of his other animated characters, including Pumbaa from The Lion King remake.
Other notable names in the film's voice cast include J. K. Simmons as police detective Captain Putty, and Eric Bana as Chip and Dale's friend Monterey Jack.
Several voice actors in the cast also take on multiple roles in the film, Akiva Schaffer for example voices a total of ten characters.
There are also some voice actors who reprise their iconic roles for the Disney+ film like Jeff Bennett who returns to once again voice Beauty and the Beast character Lumiere, a role he has voiced the candelabra eight times before including in the Kingdom Hearts games.
Chip 'n Dale: Rescue Rangers is out on Disney+ now.