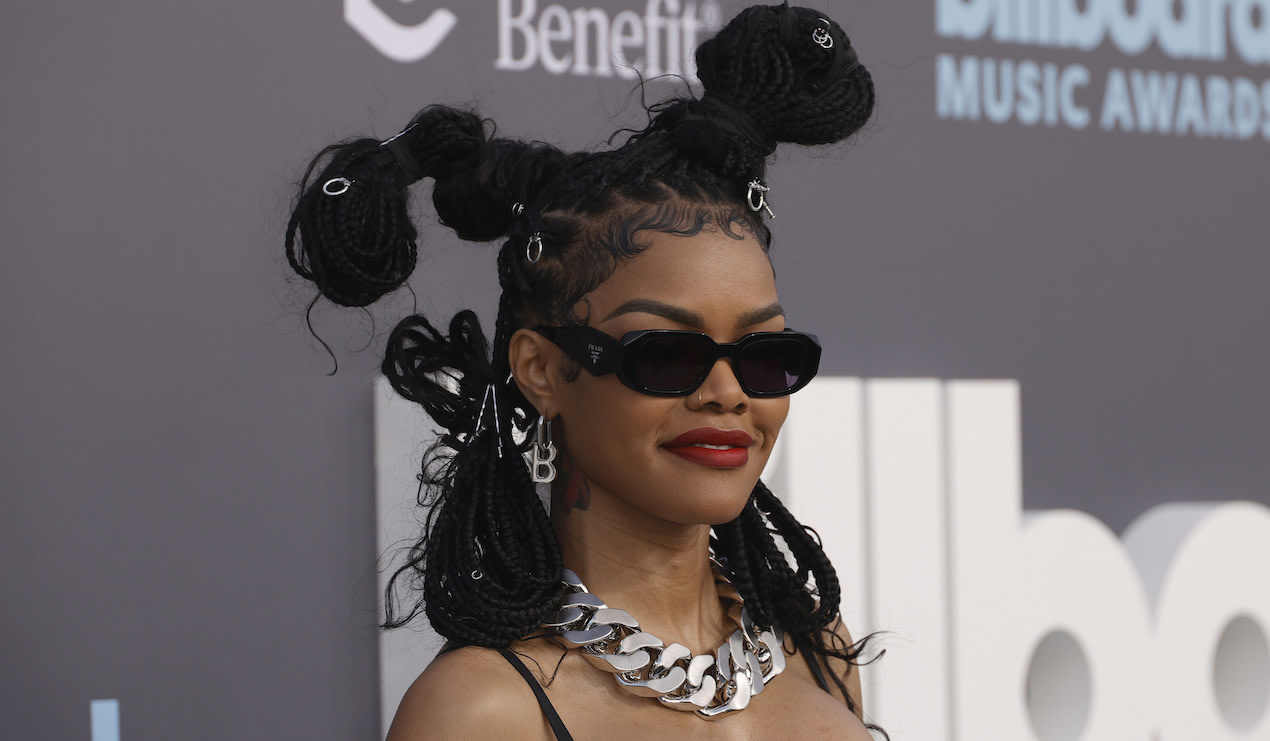 Teyana Taylor Emerges as 'The Masked Singer' Winner
.
Share This Story
The Masked Singer crowned the winner of Season 7 on Wednesday night, with Firefly—revealed to be Teyana Taylor—emerging victorious. 
The R&B singer took the top spot after performing renditions of Usher's "Bad Girl" and "Lost Without U" by Robin Thicke.
Asked why she wanted to participate in the Fox series, Taylor said, "I was like, this would be something really nice to do and just be able to sing again. It would be fun again and there's no judgement. Nobody knows who's behind the mask. You just get to sing your heart out."
Host Nick Cannon congratulated Taylor before pointing out that she and husband Iman Shumpert, who won an NBA championship with the Cleveland Cavs in 2016 as well as the latest season of Dancing With the Stars last fall, "got all types of trophies at the crib."
Taylor's win concluded a controversial season for the hit Fox series, which saw participation from Rudy Giuliani, the former New York City mayor turned personal lawyer for Donald Trump. When Giuliani was unmasked, judges Ken Jeong and Robin Thicke walked offstage in protest.
A source told People at the time that Jeong felt "disrespected" by the show's decision to have Giuliani participate. "Ken has been incredibly vocal about how the previous administration handled many things but especially COVID-19, and has found a lot of what they've said not only wrong but dangerous," the source said. "To get someone who helped to spread misinformation and call into question the accuracy of our election and democracy to appear on his show was going to set him off."
Fresh off being crowned champion of The Masked Singer, Taylor will hit the road this summer to embark on Part 2 of her Last Rose Petal Farewell Tour. The 18-date trek will kick off Aug. 3 at the Hollywood Palladium in Los Angeles, making stops in Las Vegas, Denver, Houston, Nashville, and Atlanta, among others, before concluding in Paris, France at the Bataclan on Sept. 8.
"How lucky am I to have something that makes saying goodbye so hard," Taylor wrote on Instagram when she initially announced the tour last fall. "However for every goodbye God makes the next hello closer. Come out and watch me, leave it all out on the stage…One last time…Just for you & as my last rose petal falls, I say farewell."
Join the conversation on Complex today!