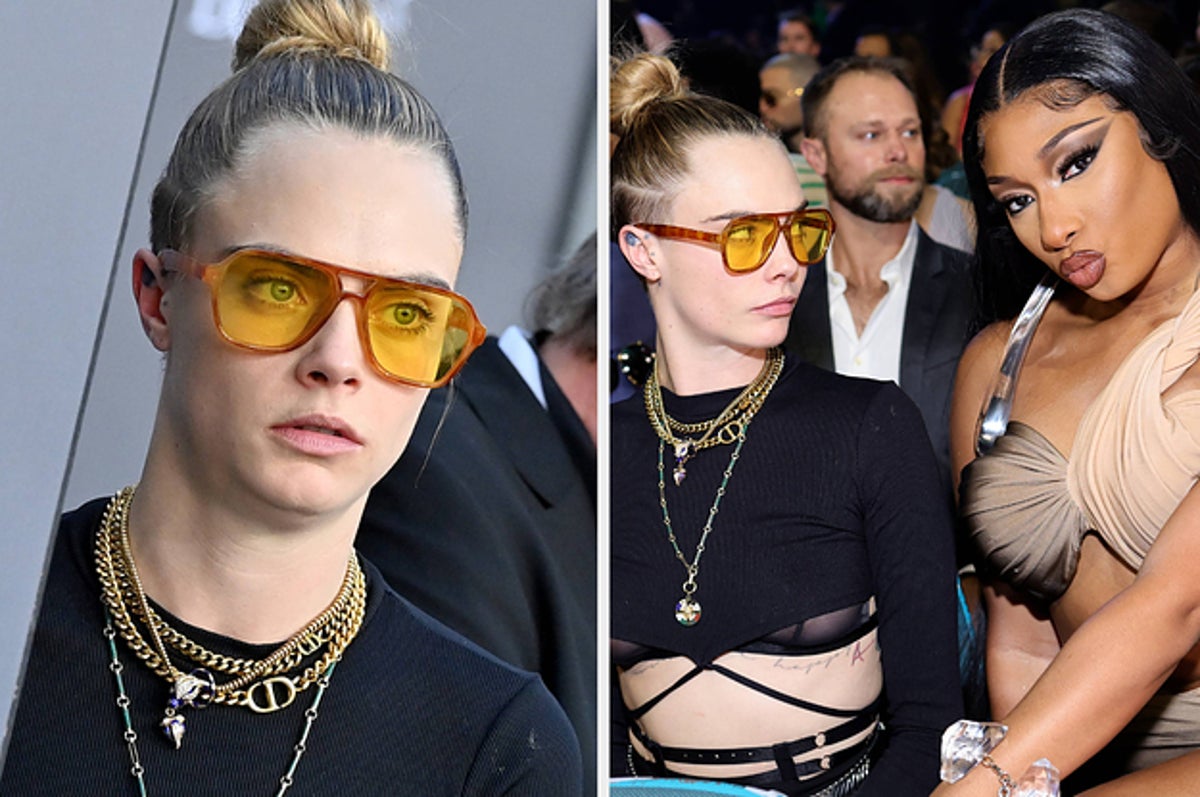 Megan Thee Stallion Reposted A Group Photo Where Cara Delevingne Had Been Completely Cropped Out Hours After Fans Raised Concerns Over Her Bizarre Behavior At The Billboard Music Awards
Looks like Cara didn't make the cut.
BuzzFeed News Staff
why every time i see cara delevingne her tongue out and she in megan's face 😭😭😭
These 3 are everything @dojacat @theestallion @Caradelevingne ❤️❤️❤️ (also, hi @lizakoshy. you're amazing too <3)
Megan Thee Stallion shares photo with Doja Cat at the 2022 #BBMAs.
SKJSJWJSJWJ SHE KNEW
Correction: An earlier version of this story misstated Cara Delevingne's career history. She is a singer as well as an actor and model.
Ellen Durney is a Celebrity News Fellow for BuzzFeed News and is based in London.
Contact Ellen Durney at ellen.durney@buzzfeed.com.
Got a confidential tip? Submit it here