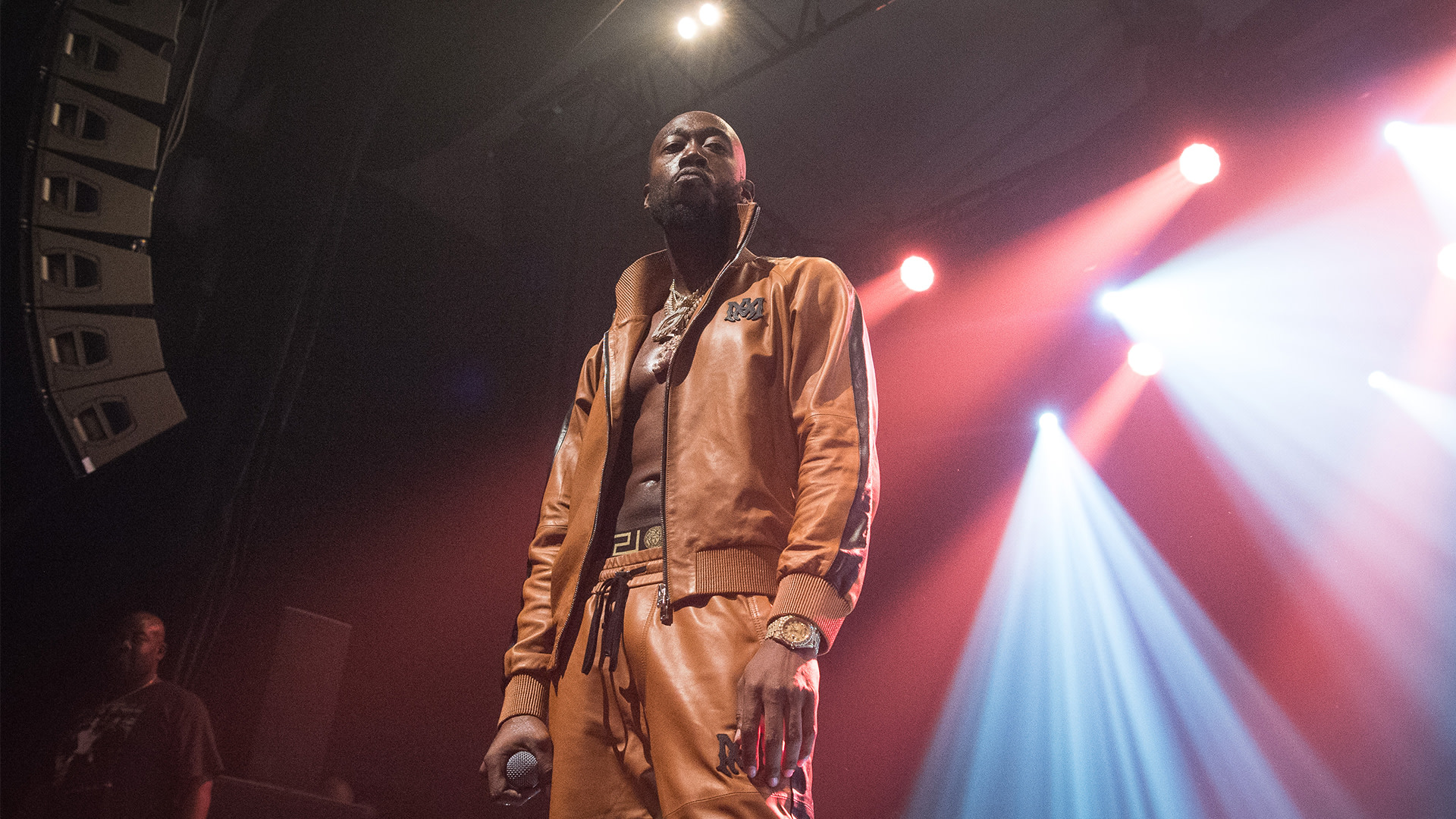 Video Appears to Show Freddie Gibbs Getting Into Altercation With Group of People in Buffalo
E. Diep is a contributing writer at Complex.
More info: Twitter / linkedin / Facebook
Share This Story
Video has surfaced of Freddie Gibbs' alleged involvement in a fight over the weekend in Buffalo.
TMZ also confirmed the footage, which was taken by a bystander at Dinosaur Bar-B-Que in Buffalo, where Gibbs was in town for his Space Rabbit Tour with support from Zack Fox, MIKE, and redveil.
In the clip, a man who appears to be Gibbs is seemingly fighting his way out of a group of people. The men jump on him, but he eventually manages to get out.
A tweet that has gone viral revealed an unconfirmed report that Gibbs' chain was stolen during the altercation.
Related Stories
STORY CONTINUES BELOW
Gibbs' girlfriend debunked that rumor with a video showing him purchasing new jewelry on Monday. "Produce the stolen jewelry," Gibbs says. "Produce the stolen rabbit. Produce the stolen jewelry that you got n***a."
People have connected the attack on Gibbs to Benny the Butcher, who he has beef with. However, it hasn't been confirmed if the people in the clip were actually associated with Butcher.
Join the conversation on Complex today!