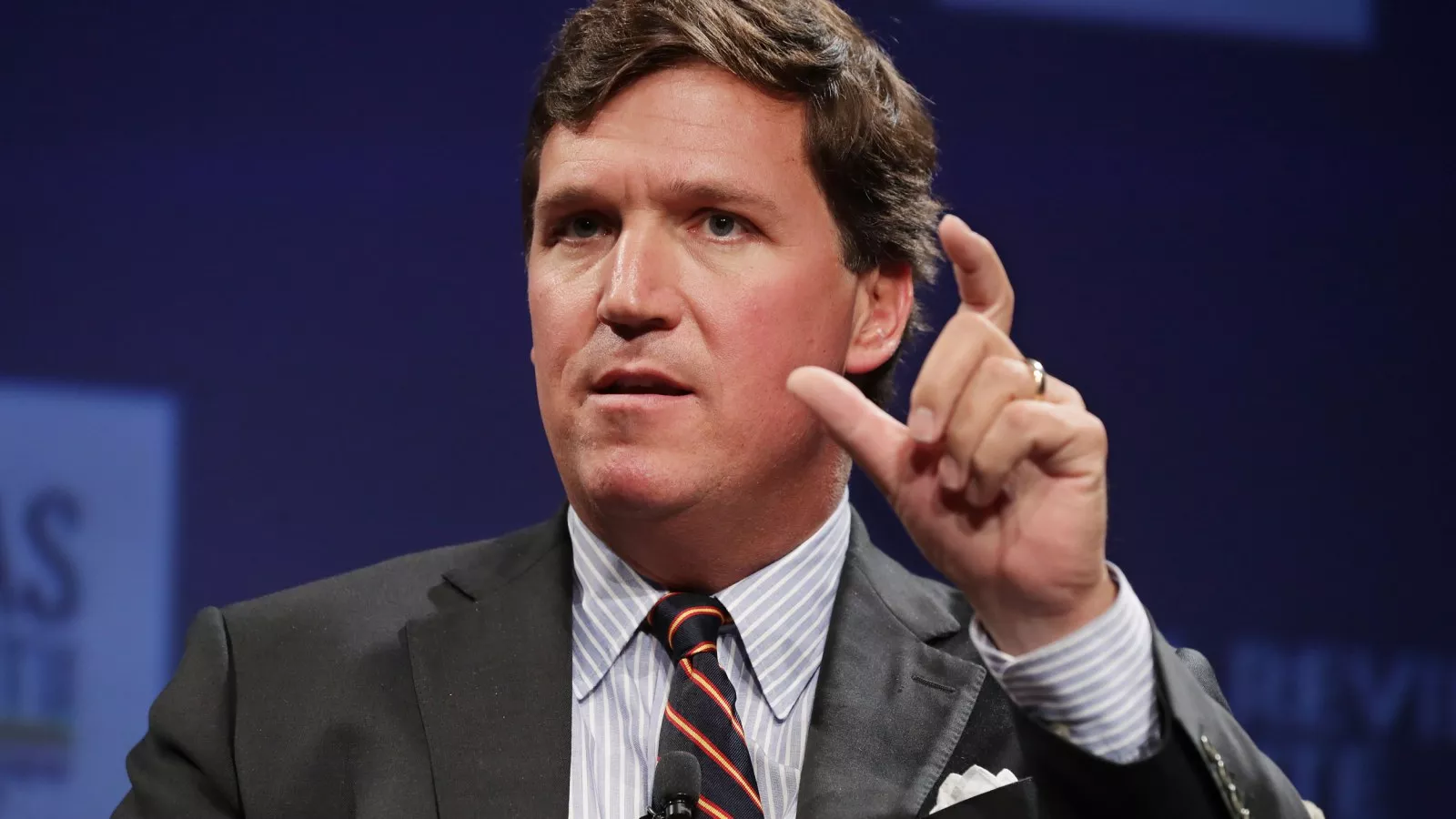 Video of Tucker Carlson Repeatedly Touting 'Replacement Theory' Goes Viral
A video that compiles numerous instances of Fox News host Tucker Carlson pushing a racist conspiracy theory is going viral on Twitter.
Adherents of "The Great Replacement Theory" believe a conspiracy is afoot to replace white Americans with immigrants and people of color. So-called replacement theory has inspired recent violence, including the 2019 mosque shootings in Christchurch, New Zealand, and a 2018 shooting at a synagogue in Pittsburgh.
Ideas from the conspiracy theory reportedly filled a manifesto apparently posted online by Payton Gendron, the white 18-year-old who authorities identified as the gunman who targeted Black people in Saturday's rampage at a supermarket in Buffalo.
Once a fringe conspiracy theory pushed by white supremacists, replacement theory has seeped into the mainstream and has been promoted by some conservative politicians and commentators.
Among the loudest voices is Carlson, who has been arguing that Democrats are encouraging immigration to increase the number of "obedient" voters since joining the network's prime-time lineup in 2016.
On Sunday night, MSBC host Mehdi Hasan shared a video on Twitter that compiled several clips of Carlson promoting replacement theory.
"Tucker Carlson pushing Great Replacement Theory, all in one place, courtesy of the @MehdiHasanShow on @MSNBC," Hasan wrote alongside the clip. "Watch/share/be disgusted."
The minute-long video begins with a segment featured on his show in April last year, where Carlson passionately argued that Democrats are trying to "replace" the current electorate.
"So I know that the left and all the little gatekeepers on Twitter become literally hysterical if you use the term 'replacement', if you suggest the Democratic Party is trying to replace the current electorate, the voters now casting ballots, with new people, more obedient voters from the third world," he said.
"But they become hysterical because that's that's what's happening actually. Let's just say it. That's true."
"Demographic change is the key to the Democratic party's political ambitions," Carlson said in another segment from an episode just days later.
"In other words you're being replaced and there's nothing you can do about it so shut up!" he says before laughing hysterically in another clip from a later show in April 2021.
In an episode from May last year, Carlson said: "I mean, they're trying to change the population of the United States. And they hate it when you say that because it's true."
Continuing to rail against immigration, Carlson says in an August episode: "Our country is being invaded by the rest of the world."
In another clip from that month, he said: "I'm going to state unequivocally the country is being stolen from American citizens as we watch."
And in a final clip from September last year, Carlson references the theory by name. "In political terms, this policy is called the 'Great Replacement,' the replacement of legacy Americans with more obedient people from faraway countries."
Those instances don't account for all the times Carlson has promoted the idea, as an investigation by The New York Times found 400 instances where he talked about Democrats and others trying to force demographic change through immigration.
Fox News has been contacted for comment.