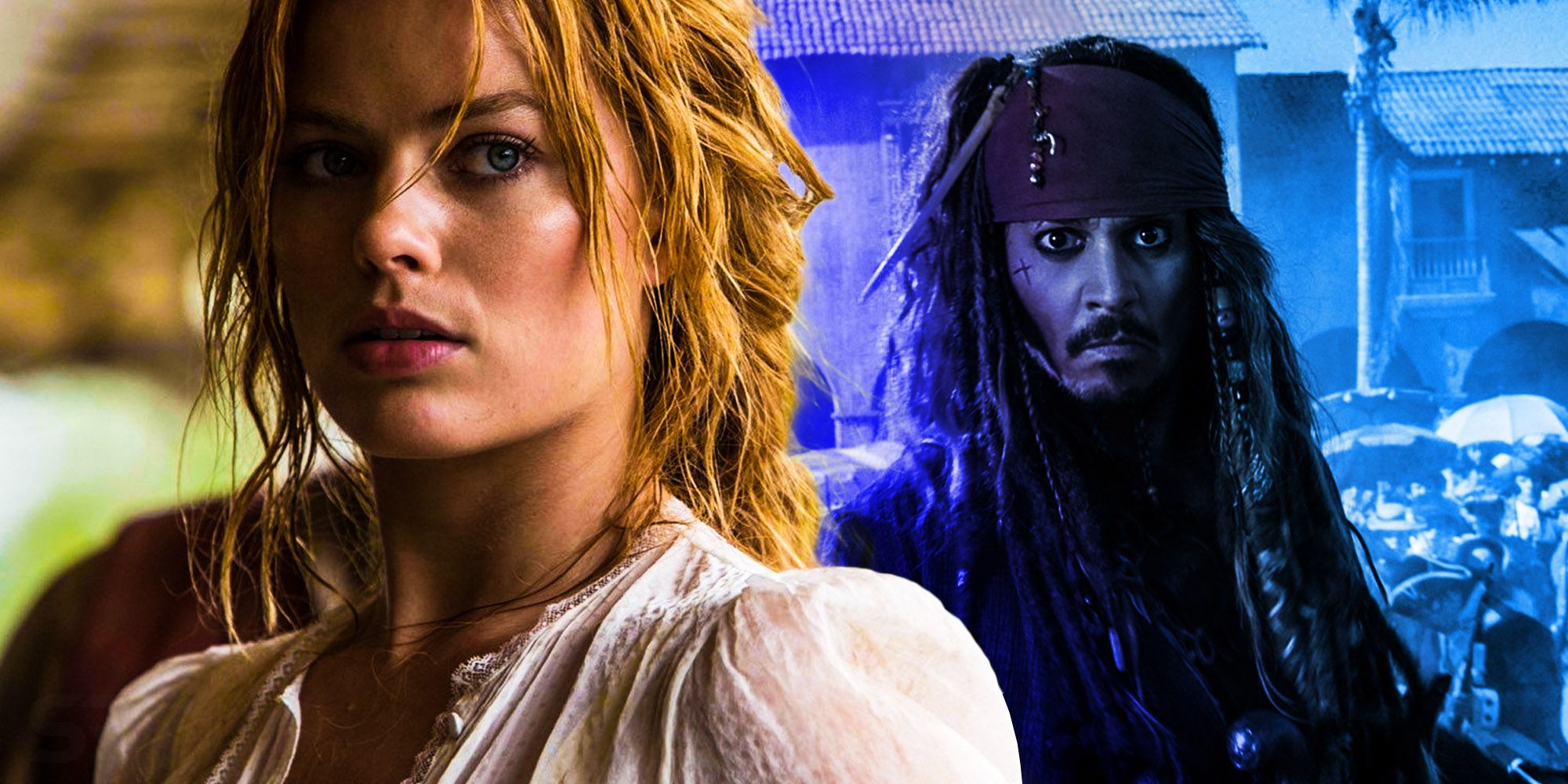 Pirates Of The Caribbean 6 With Margot Robbie Still In Development
Producer Jerry Bruckheimer reveals that they are currently working on two scripts for Pirates of the Caribbean 6, one of which stars Margot Robbie.
Pirates of the Caribbean 6 is still currently in development, with Margot Robbie in talks to join. The Pirates of the Caribbean franchise, which is adapted from the Disney theme park ride of the same name began in 2003 with the film The Curse of the Black Pearl, which introduced Johnny Depp as the indolent but charming Captain Jack Sparrow. Although the cast around him changed, including huge stars like Keira Knightley, Orlando Bloom, and Penélope Cruz, Depp has reprised the role in every Pirates film in the original trilogy, which ran through 2007, and the later follow-ups, 2011's On Stranger Tides and 2017's Dead Men Tell No Tales.
Although there have been rumblings of a new movie in the franchise for some time, nothing has come to fruition in five long years. There have been multiple projects in development during that time, including a reboot from Chernobyl creator Craig Mazin. Another project that was developed concurrently with that script is a wholly separate film announced in June 2020 featuring The Suicide Squad star Margot Robbie, reuniting her with Birds of Prey or the Fantabulous Emancipation of One Harley Quinn scribe Christina Hodson.
Related: Depp's Fee Proves Pirates of the Caribbean 6 Would Have Failed
The Sunday Times recently sat down with producer Jerry Bruckheimer to discuss his new film Top Gun: Maverick, which is coming out on May 24, 2022. During the conversation, he discussed that they are making some progress on Pirates 6. When asked if it was still going forward he said "Yes. We're talking to Margot Robbie," which might indicate that talks have regressed somewhat since the film's original announcement two years ago. He went on to reveal that "we are developing two Pirates scripts — one with her, one without."
Bruckheimer didn't make it clear if the two Pirates scripts he mentions were the previously announced Mazin and Hodson scripts. While that certainly could be the case, it could also be possible that they are developing this script with Robbie while prepping an alternative script that will feature Depp returning in the iconic role, should his highly publicized legal battle with wife Amber Heard end in his favor. In that case, they may scrap the project being developed with Robbie altogether or turn it into even more of a spin-off, depending on the way these scripts are being developed.
If Bruckheimer and his company truly intend on making Pirates of the Caribbean 6 with Robbie, they'll have to move fast. The star is increasingly in demand after her iconic performance as Harley Quinn in the DC Extended Universe. In addition to her superhero work and her Oscar-nominated performances in films like I, Tonya and Bombshell, she is starring in Greta Gerwig's splashy live-action Barbie film, which is coming in July 2023.
Next: Top Gun 2 Is Showing Pirates of the Caribbean 6 Its Best Reboot Approach
Source: The Sunday Times
Brennan (he/him) is a senior writer at Screen Rant and a millennial who knows more about 80's slasher films than he has any right to. A former host of the Attack of the Queerwolf podcast, Brennan has been writing and podcasting about pop culture (especially horror films) for a decade. Brennan's interests also include the Muppets, bubblegum pop from around the world, and reading (especially Jane Austen, Agatha Christie, the manga of Junji Ito, and novels of magical realism). His favorite film directors are Wes Craven and Pedro Almodóvar.