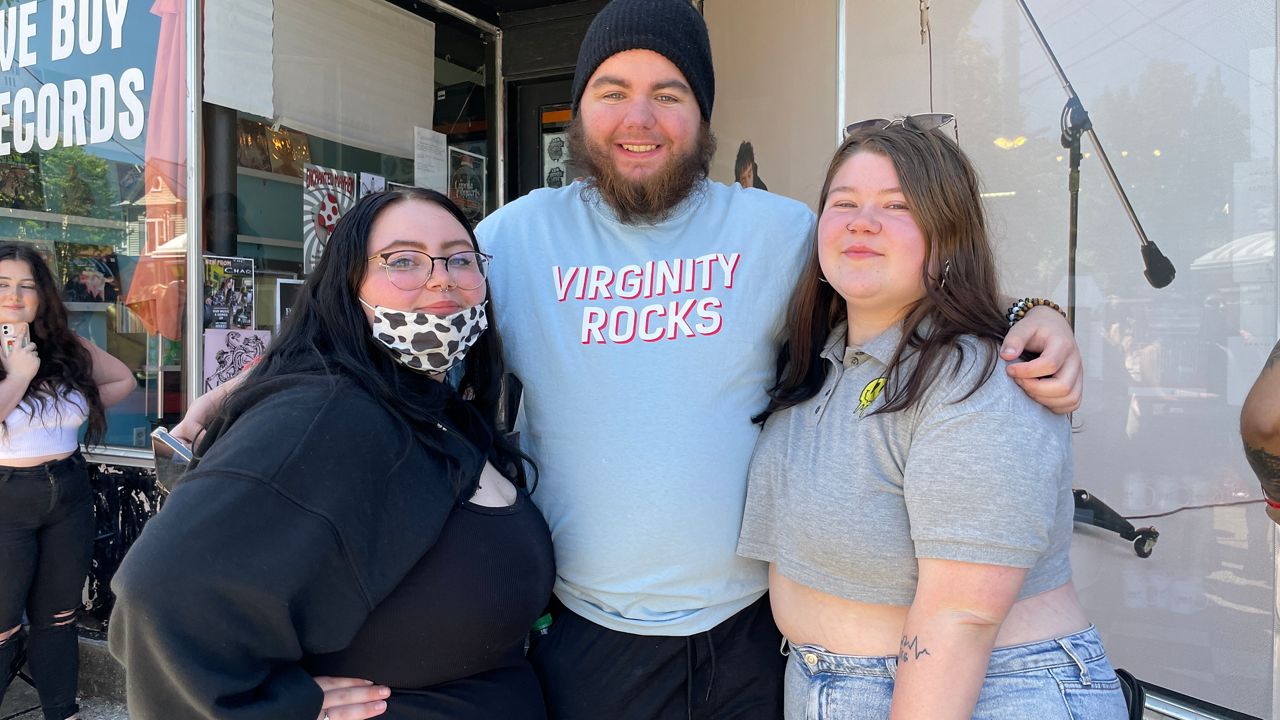 A long line of fans greets rapper Jack Harlow at local record store
LOUISVILLE, Ky. — A neighborhood on Frankfort Avenue was "poppin'" Sunday when Louisville-native and rap artist Jack Harlow held an album signing at a local record store. 
Guestroom Records hosted the in-store appearance to kick-off the release of Harlow's new album, "Come Home the Kids Miss You"."
In a news release, store owner Travis Searle said, "We are excited to host this event with Jack at one of the most exciting times in Louisville. We've had Harlow fans calling from Canada, New York, South Carolina, as well as right here in town who are stoked to meet Jack. It's going to be fun."
The Harlow faithful began showing up outside of the record store Saturday afternoon. Spectrum News 1 reporter Mason Brighton met a trio who said they began their wait at 2 p.m. Saturday. Harlow's visit didn't start until 1 p.m. on Sunday.
Fans were encouraged to buy the new limited edition CD through the store's website before Sunday's visit. As of Sunday, the album was sold out online.
Harlow's stay in Louisville appears to be a brief one. He is scheduled to make in-store appearances in New York on Monday, Atlanta, Georgia on Wednesday and Hollywood, California on Thursday. Harlow's schedule is then booked with concert and festival appearances.