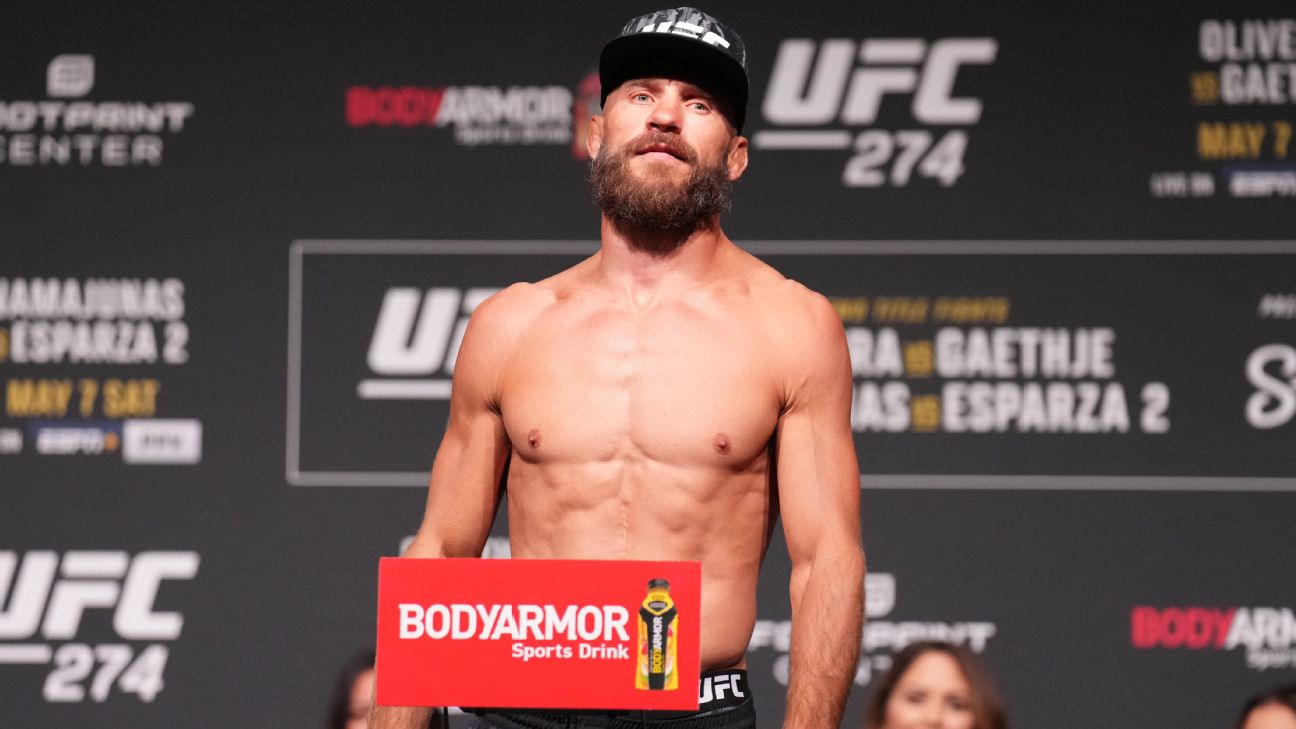 Veteran fighter Donald Cerrone out of UFC 274 because of food poisoning
PHOENIX — Donald "Cowboy" Cerrone's return to the Octagon will have to wait.
The 39-year-old veteran was scheduled to return from a one-year layoff on Saturday, in a lightweight bout against Joe Lauzon at UFC 274 inside Footprint Center. Cerrone (36-16) was pulled from the bout hours before, however, because of food poisoning.
Sources told ESPN that Cerrone felt great after successfully making weight on Friday and was fine when he went to bed that night after eating dinner. He felt ill the following morning and was pulled from the event after UFC physicians checked him.
Cerrone (36-16) had been in good spirits all fight week and showed a lot of emotion talking about the opportunity to fight in front of his two sons with fans in attendance. He had not fought in front of fans since January 2020, due to the Covid-19 pandemic.
Cerrone went so far as to tell ESPN on Wednesday that a win over Lauzon would be the highlight of his storied career.
The UFC has not made any announcement on Cerrone's next move. A welterweight fight between Randy Brown and Khaos Williams was promoted from the UFC 274 prelims to its main card.