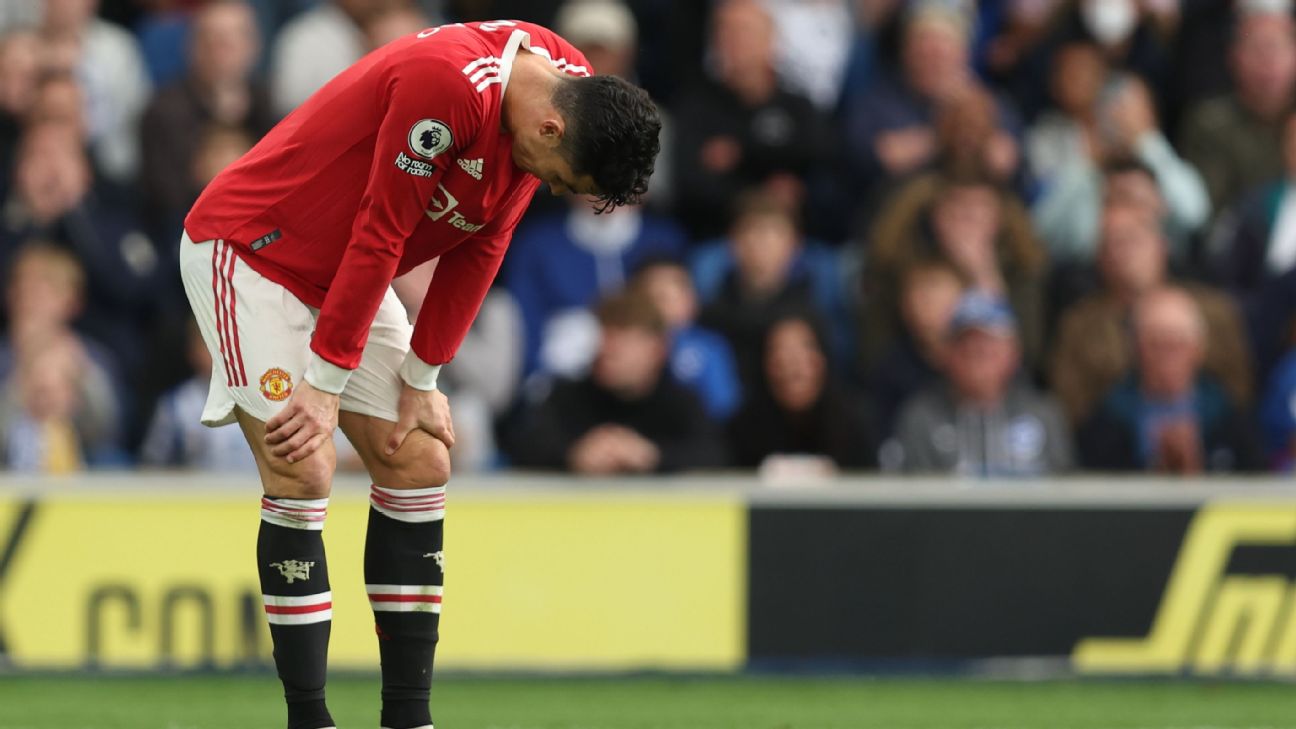 Cristiano Ronaldo's dismal 4/10 performance sets the tone as Manchester United is out of Champions League running
Manchester United's abysmal Premier League campaign hit a new low on Saturday night as they fell to a 4-0 loss at the hands of Brighton & Hove Albion.
With the loss, Man United are officially out of contention for a spot in the Champions League, and it couldn't have been in worse fashion.
The Red Devils looked slow from the word go and were made to pay for their poor play as Moises Caicedo put Brighton 1-0 up within 15 minutes. The Seagulls played with freedom and pizzazz, and in the second half, they ran riot with goals from Marc Cucurella, Pascal Gross and Leandro Trossard rounding off an embarrassing evening for Ralf Rangnick's men.
On the face of it, you could make an argument that one of the main positives for the visitors was that the scoreline didn't exceed a four-goal deficit. They were defending much more resiliently to avoid further decline and on the odd chance they made something happen in the final third, it was always through some nice, quick passing in and around the box.
This was as close to a disaster-class as a so-called elite club can get. United looked afraid to be out there and, in a general sense, didn't appear to care about any sort of intensive attacking moves. They were bullied, predictable with their decision-making, anxious at every turn and just didn't have any kind of direction aside from playing it back to one of their only capable first-teamers.